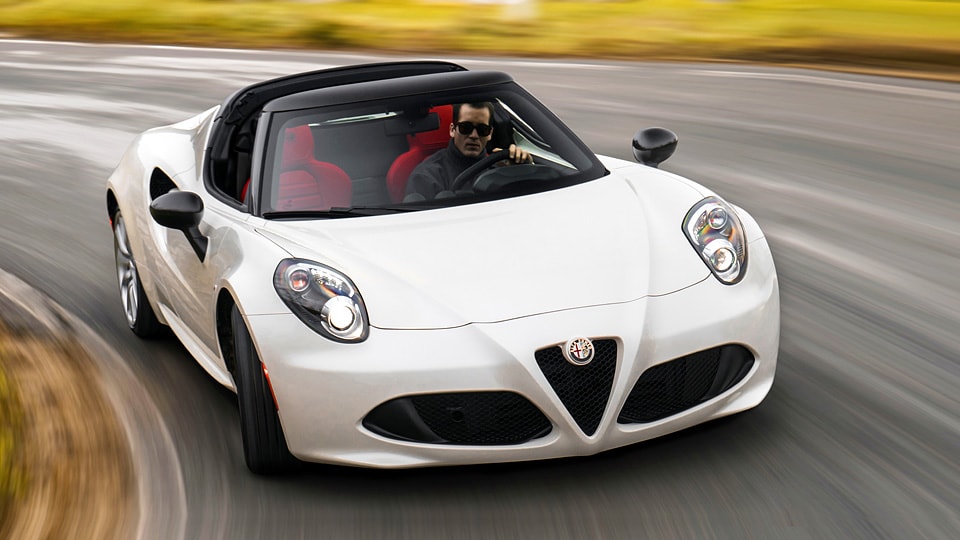 Cars for Sale Tampa FL
When you live in Florida, owning a convertible is a natural rite of passage. How else to better appreciate the warm subtropical weather of the Sunshine State than with an open-top convertible? You can take advantage of the agreeable climate all year long. When you decide that it's finally time to get yourself into a glamorous convertible, visit Alfa Romeo of Central Florida. We carry a wonderful selection of Alfa Romeo convertible cars. Our esteemed exotic car dealership carries a fantastic inventory of new and used Alfa Romeo for sale. 
Our dealership has been working in the luxury car industry for decades. With our experience and expertise, finding the perfect Alfa Romeo near Tampa is easier than ever. Alfa Romeo of Central Florida is centrally located in the great state of Florida. This allows our closest Alfa Romeo dealership to be accessible to customers from all across the state. In fact, many customers at Alfa Romeo of Central Florida reside out of town. They know that our outstanding selection and service make the trip to Orlando well worth their while. 
When you are ready to begin looking for the perfect used convertible car for sale, Alfa Romeo of Central Florida should be your top choice. You can even view our selection of exotic cars for sale near Tampa, FL, right from your living room. Alfa Romeo of Central Florida maintains a comprehensive virtual dealership. We list every vehicle offered for sale online, right on our website. Enjoy browsing our fantastic choice of luxury pre owned convertible cars for sale. You are sure to see something that makes your heart race. When you find a used convertible car for sale that you'd like to see in person, just call our helpful sales staff. Our sales team would be delighted to work with you to find the right time to visit our closest Alfa Romeo dealership. After all, test driving luxury cars is half the fun of shopping!