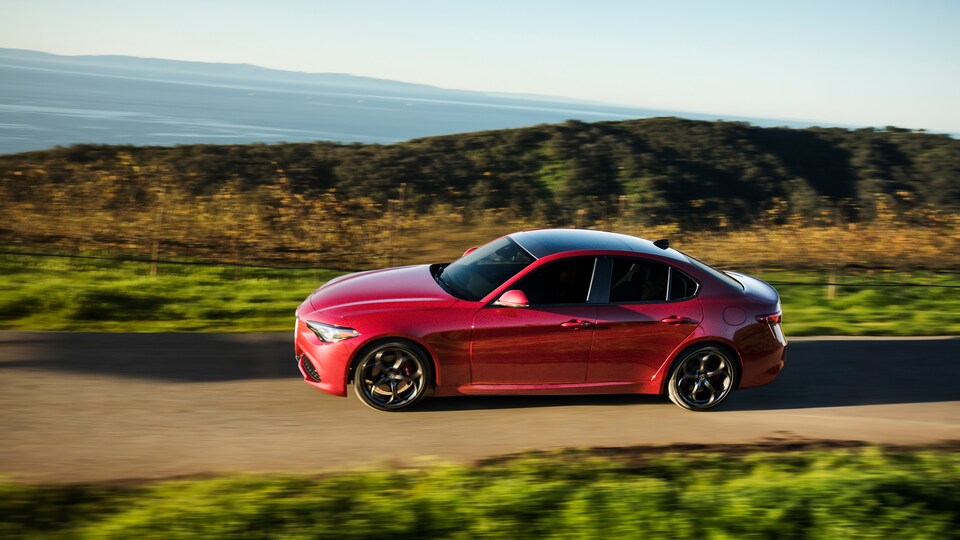 Are you looking for a vehicle that's both sporty and luxurious? Trying to find a balance can be difficult when it comes to your next car. Although you may want a car that can perform, you may also desire a level of refinement. If this is the case, then you should be sure to stop by Alfa Romeo of Central Florida and check out our used exotic cars for sale! We have a multitude of vehicles available on our let, from an Alfa Romeo used near you to the latest models. If you're feeling overwhelmed by all the options available to you, you can rest easy knowing our associates will make it as simple as possible. 
Arming our staff with the expertise they need and ensuring you're met with professionalism has allowed us to leave behind many satisfied customers. When you combine excellent service with a selection of some of the finest cars to come out of Italy, you get a positive shopping experience. From our team working the sales floor to our experts in our Finance Center, you can expect us to adapt to your specific needs. 
Finding a car on your own can often be a treacherous and stressful experience, so why bother? When you make us your source for a used Alfa Romeo for sale near you, you get a great experience that leaves you coming out on top! Are you finding yourself worried that your hectic schedule would stop you from finding the right used exotic cars for sale? Unfortunately, work, family, and school can greatly hinder your ability to get other essential tasks completed. 
You may be ready to upgrade to a new car, but you might also be struggling to find time to shop. Fortunately, you can find our used Alfa Romeo dealers open 6 days a week on Mondays through Saturdays. Allowing you to swing by on the weekend means your busy schedule no longer need to be an obstacle. Aside from this, you can also save yourself time by completing our online finance application. Once you apply for a loan, we can let you know your APR and loan amount while ensuring you encounter less paperwork. Finally, you can have used Alfa Romeo dealers who make it easy and save you time!