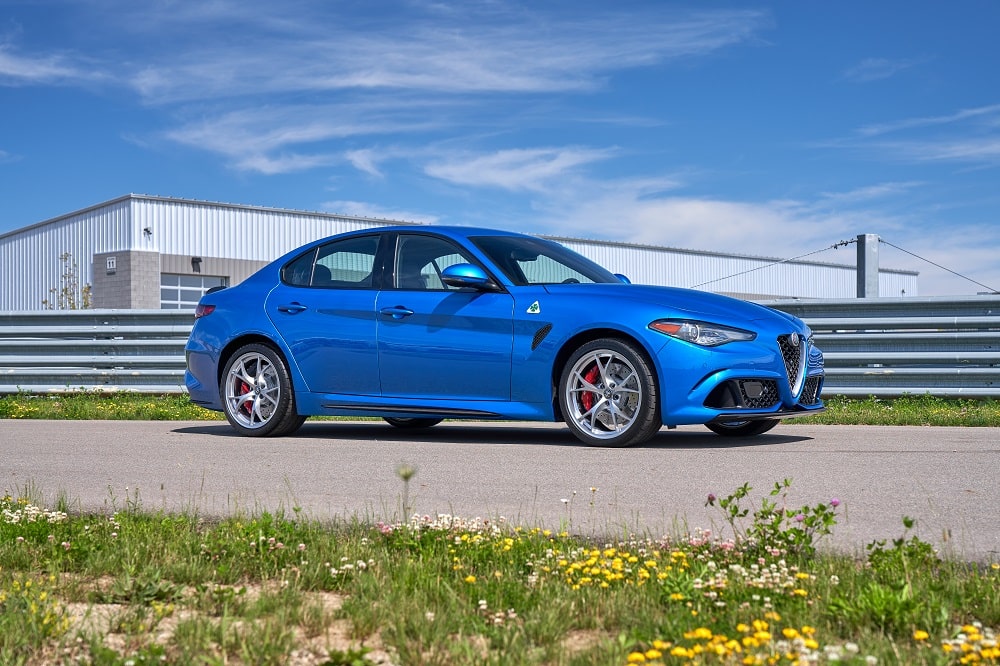 Nearest Alfa Romeo Dealership To Me
Can you see yourself behind the wheel of a luxury sports car? If you've been planning for years to get into a car that can make driving an exhilarating experience, what's stopping you from shopping? When you feel like it's the right time to start looking around for luxury cars in Orlando that can still give you a surplus of power, an Alfa Romeo may come to mind. 
If you're looking for high-end vehicles that are just as classy as they are ready for the track, then be sure to visit our nearest Alfa Romeo dealership to you! Our Alfa Romeo dealer near you works around the clock to deliver the selection you deserve. If you're looking for a luxury sports cars, we're destined to have something for you. Even if you're unsure of which of our luxury cars in Orlando will be a good fit, our knowledgeable staff will be there to help. 
We arm all our associates with information on each vehicle at our luxury car dealership near you. Instead of pulling your hair out and stressing out over whether you're getting a reliable car, why not just visit us instead? You can also count on us to be entirely transparent in all our dealings so that you're never left in the dark. 
For example, you might be a bit skeptical about buying luxury cars in Orlando due to them being such a large investment that requires a good deal of maintenance. If this is the case, you can breathe easy when you shop with our nearest Alfa Romeo dealership to you. We have all our luxury sports cars inspected the moment they arrive at our location. Keeping this in mind, you can browse our entire inventory without having to worry about whether a vehicle will run optimally. 
Since you'll also want to know about service records or past accidents, our Alfa Romeo dealer near you will throw in a free history report. With all the transparency we can offer you along with a wide array of vehicles, why bother shopping anywhere else? When you want a luxury car dealership near you that will keep your best interests in mind, we're the place to shop!