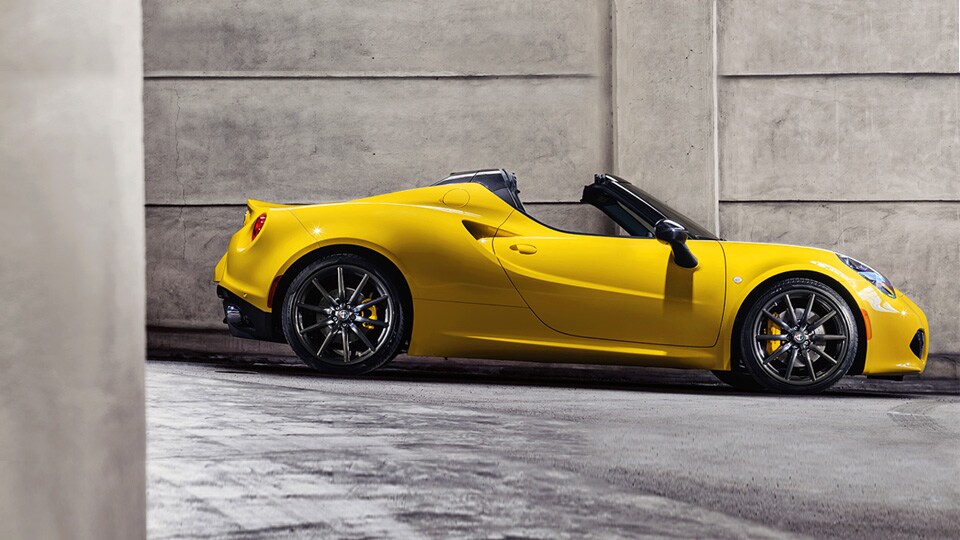 Have you been on the hunt for a vehicle that will turn some heads when you drive down the street? If you're thinking of moving on from your old car into something that gives you a great balance between luxury and performance, then be sure to visit our nearest Alfa Romeo dealership! We have a myriad of high-end vehicles available in one convenient location. Whether looking into an Alfa Romeo 8C Coupe for sale or something more family-friendly, we'll have you covered. With our selection of hundreds of different cars for sale, you're destined to locate something ideal for you. 
At our luxury car dealership near you, we understand that each person that walks through our doors has separate needs. For this reason, our Alfa Romeo dealers in South Florida make it a point to tailor your experience to suit your desires. We'll make sure to adapt to your budget and lifestyle to assist you in honing in a vehicle that's right for you. With our extensive knowledge of our inventory and dedication to your satisfaction, you can count on a positive and hassle-free way to shop. However, if you are looking specifically for an Alfa Romeo for sale, then you'll want to take an Alfa 4C for a test drive. 
The new Alfa Romeo 4C for sale is a force to be reckoned with when it comes to power. This compact coupe is loaded with a 1.7L 4-cylinder engine that's just as quick as it is efficient. Despite dishing out 237 horsepower, you'll discover the new Alfa Romeo 4C coupe for sale can get 34 MPG on the highway. There's also plenty of excellent technology equipped inside these new Alfa Romeo cars for sale that will be sure to impress both you and your passengers. The standard backup camera is displayed on your rear-view mirror so that you don't have to keep shifting your field of vision. In addition to this, Rear Parking Sensors help you fit this Alfa Romeo for sale into even the most snug spaces. 
To make sure you have an exciting ride that can adapt to your habits, there's also an equipped Alfa DNA Pro Drive Mode Selector. Depending on whether you're trying to conserve gas, drive in the rain, or have full performance, this handy feature is there when you need it. If you'd like to check out this new Alfa Romeo for sale or any other models, then be sure to visit our luxury car dealership near you today!