Alfa Romeo Giulia Against the Audi A4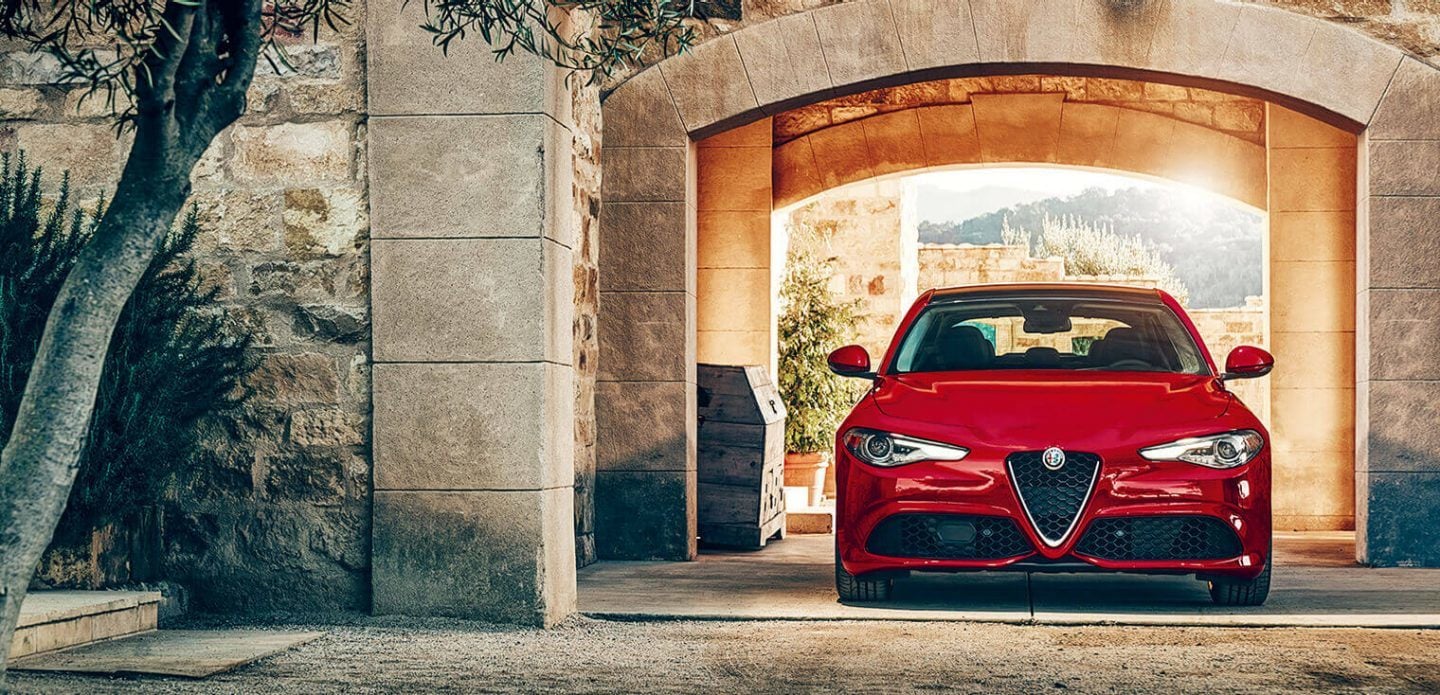 Research is most often the first step in buying or leasing your next vehicle for most Orlando drivers. If you're starting from scratch and don't have an inkling as to what kind of vehicle you'd like, the researching phase can become overwhelming and time consuming. However, once you've narrowed it down to a car, truck or SUV and maybe even a desired make, things begin to get easier.
Here at Alfa Romeo of Central Florida, we get that knowing a lot about the vehicle you want is important. We also know how essential it is to make sure you're getting the best version of what you'd like to be seen driving. With that said, if you're in the market for a sport sedan with an exhilarating experience in store, we recommend our new 2018 Alfa Romeo Giulia.
Now you may already be investigating and growing fascinated with competing models like the new 2018 Audi A4. We get it; it's a shiny new car, too. But since we want what's best for our Winter Garden and Windermere customers, we've assembled a quick comparison between the 2018 Alfa Romeo Giulia and 2018 Audi A4 to show you which car performs better in key areas that matter to you - the driver.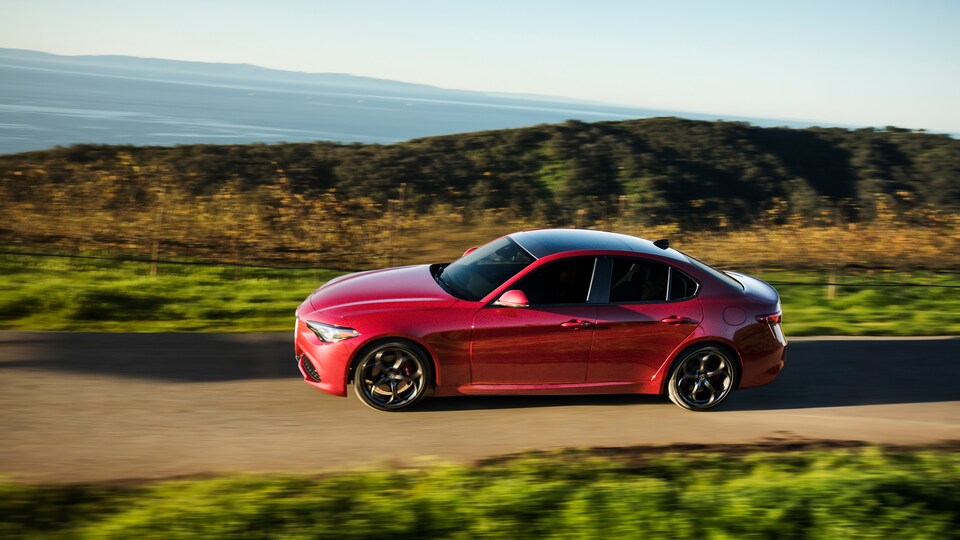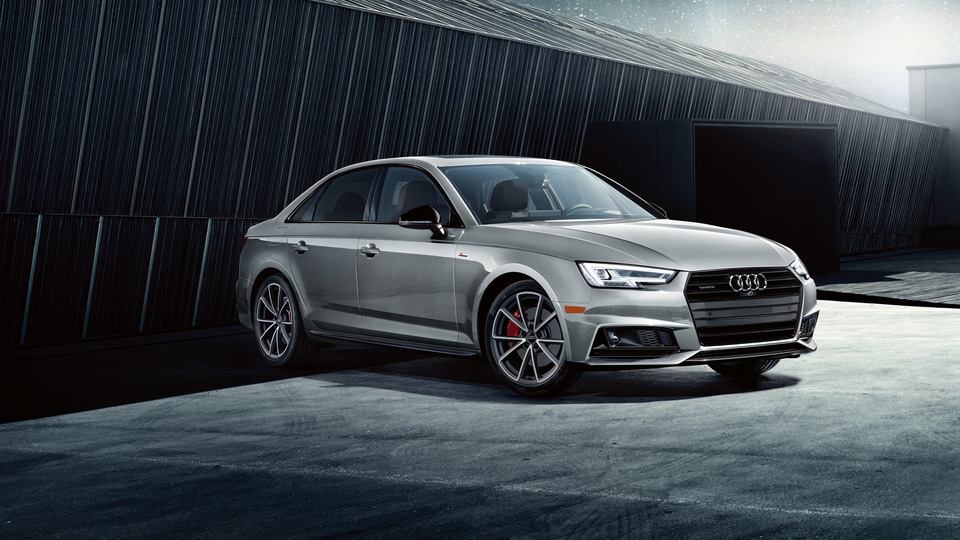 2018 Alfa Romeo Giulia vs. 2018 Audi A4
How fast can it go? It's a valid question when it comes to cars. In terms of speed, the 2018 Giulia reaches a top speed of 149 mph, where in the A4 you'll max out at 130 mph. The Giulia jumps from 0 to 60 mph in 5.1 seconds, while the A4 would need some time to catch up. When it comes to standard performance, the Giulia impresses with 280 horsepower and 306 pound-feet of torque, which towers over the A4's 190 horsepower and only 236 pound-feet of torque.
There's no way 280 horsepower would be possible without having an excellent engine under the hood. The Giulia is designed with an all-aluminum 2.0-liter turbocharged four-cylinder engine that does not settle for less than the best. It also includes a carbon fiber driveshaft that lightens the car's load by distributing weight - this makes for much better handling. The A4's engine can't match that performance.
Both cars take safety seriously, and each includes more than one way of keeping their occupants safe when they're on the road. However, the 2018 Giulia includes a couple favorable features the A4 is missing. The Giulia will assist you in monitoring your blind spot to make changing lanes and merging in high-traffic situations less dangerous. It also comes with a full dynamic set of security measures including adaptive cruise control with a full stop function to anticipate the actions of other vehicles.
When it comes to first impressions, looks matter. That's why the 2018 Giulia goes out of its ways to provide Lake Mary drivers with in-depth options for exterior color, wheels and brake calipers. Matching the A4's 12-color palette, Giulia exceeds it with four designs for wheels and three colors for brake calipers. These choices will allow interested drivers in Winter Park, FL the chance to customize their own 2018 Alfa Romeo Giulia.
If you feel called to explore the 2018 Alfa Romeo Giulia more closely, then join us on Lake Destiny Drive in Orlando for a meet and greet with the car of your dreams. We have not exaggerated in terms of all that this car brings to the table, and you'll learn this soon enough when you take it out for a spin. We can't wait to introduce you two.
Featured Giulia Inventory
MSRP

:

$60,020

Dealer Discount

:

$1,500

Conditional Final Price

:

$57,020
Engine Layout: 2.0L 280HP I4 DI Turbo Engine w/ Engine Stop/Start
,
Transmission: 8-Speed Automatic 8HP50 Transmission
,
Exterior Color: Misano Blue
,
Interior Color: Black
View Details
Engine Layout: 2.0L 280HP I4 DI Turbo Engine w/ Engine Stop/Start
,
Transmission: 8-Speed Automatic 8HP50 Transmission
,
Exterior Color: Moonlight Gray Metallic Paint
,
Interior Color: Black Interior Color
View Details
Engine Layout: 2.0L 280HP I4 DI Turbo Engine w/ Engine Stop/Start
,
Transmission: 8-Speed Automatic 8HP50 Transmission
,
Exterior Color: Moonlight Gray Metallic Paint
,
Interior Color: Black Interior Color
View Details
* Indicates a required field
Hours
Monday

9am - 6pm

Tuesday

9am - 6pm

Wednesday

9am - 6pm

Thursday

9am - 6pm

Friday

9am - 6pm

Saturday

9am - 4pm

Sunday

Closed