Alfa Romeo Dealer Near Me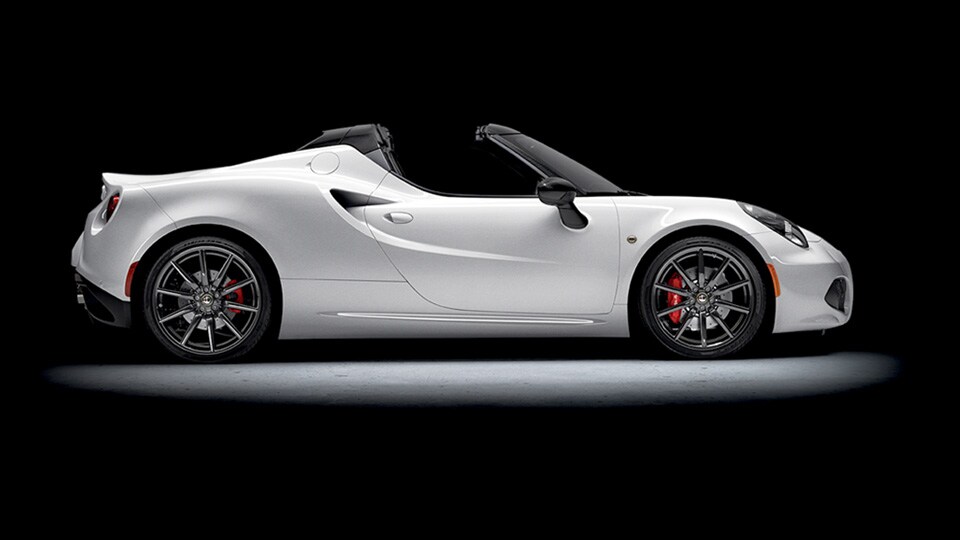 When you're searching for the premier Alfa Romeo dealer near you, visit Alfa Romeo of Central Florida. We stock our luxury car dealership with a stunning assortment of the latest and most coveted Alfa Romeo cars. Our brilliant sales team is well versed on the nuances of these gorgeous machines. Purchasing a luxury vehicle ought to be an exciting and memorable experience. Often, buying your exotic car is a milestone moment celebrating your successes. When you are looking for customer service that is as high-end as the cars that you are shopping for, come to Alfa Romeo of Central Florida. Allow our expert sales staff to navigate you through the process of selecting the perfect Alfa Romeo for your lifestyle.
Are you looking for a thrilling 4C in Orlando? You will be awestruck by our impressive inventory. We are proud to bring our customers the latest Alfa Romeo 4C for sale. Conveniently located to serve drivers all around Florida, we are eager to assist you. When you are shopping for an exotic car, you'll want to ensure that you are bringing your business to a quality dealership. Alfa Romeo of Central Florida has years of experience providing Alfa Romeo cars to our customers. We have the knowledge and expertise to field any of your questions about the details of these Alfa Romeo cars. Don't settle for less than the best customer service. Visit Alfa Romeo of Central Florida and see why we have a reputation for flawless service.
4C Orlando
Have you been lusting after the Alfa Romeo 4C for sale? This gorgeous, lithe convertible has captured the imagination and heart of many customers in Florida. Imagine yourself racing along a stunning coastal highway in the driver's seat of an Alfa Romeo 4C for sale. Once you lay eyes on this fabulous Italian sports car, you will instantly become smitten. This is the type of car that gives little boys lifelong dreams of owning a powerful sports car. You'll be the envy of the entire neighborhood when you drive an Alfa Romeo 4C for sale. The 237 horsepower engine offers ample power for this convertible, which weighs in at about 2500lbs. This ratio creates a truly athletic and peppy driving experience. You will feel as though you are effortlessly gliding around twisting roads.
Wouldn't your morning commute become infinitely more bearable behind the wheel of an Alfa Romeo 4C for sale? Give your daily grind a healthy dose of glamor and intrigue. The interior cabin is pared down in the best possible way. Without too many superfluous features, you can truly enjoy the experience of being totally present for your drive. This nimble sports car has an intuitive suspension, making every drive thrilling. The striking good looks of the Alfa Romeo 4C for sale are guaranteed to turn heads everywhere you go. This is not a car for wallflowers! If you're ready to treat yourself to a show-stopping Alfa Romeo convertible, visit Alfa Romeo of Central Florida today. Our sales team is ready and waiting to help you choose the ideal exotic car to suit your needs.