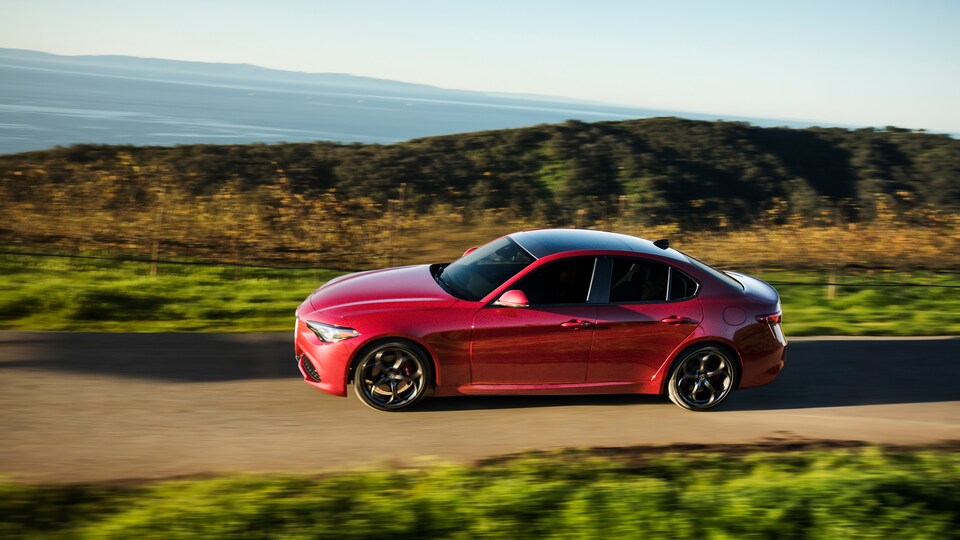 When you have a discerning taste for exotic cars, sometimes it can be difficult to find a dealership that matches your passion. After all, purchasing an exotic car is a significant milestone in many people's lives. At Alfa Romeo of Central Florida, we believe that your dealership experience should be every bit as luxurious as the cars you are shopping for. We aim to satisfy your vision of everything that the Alfa Romeo brand embodies. From our courteous and informative sales team, to our magnificent selection of inventory, you'll find everything you're looking for at our Alfa Romeo dealership near you. Our Central Florida Alfa Romeo dealership stocks the latest and most coveted new cars in the Alfa Romeo lineup. You'll also find a wonderful selection of exotic cars from other prestigious makes. We have the luxury cars in Orlando that you've been lusting after. When you're ready to put yourself behind the wheel of something iconic and magical, pay our Central Florida Alfa Romeo dealership a visit. As soon as you enter our showroom and see firsthand the fabulous Alfa Romeo cars for sale, you'll be smitten.
When you begin the process of deciding which exotic car would best suit your tastes and needs, you might feel a slightly overwhelmed. If you're looking for a stunning sport sedan, the Alfa Romeo Giulia is a popular option for Orlando drivers. This sleek Italian delight offers exceptional handling and precision. The styling is positively breathtaking. You'll adore the Giulia's adaptive cruise control, responsive steering, and luxurious interior. The Giulia is a perfect option for those in Orlando who crave an adventure every time they turn the ignition. Give your daily commute a dose of glamor and elegance. It's easy to see why the Alfa Romeo Giulia was named Car of the Year by Motor Trend in 2018. The Giulia has been touted as the passionate Italian created to put German engineering to shame. If the glowing praise and esteemed reviews don't convince you, come test drive the Giulia in Orlando yourself. We recommend calling our Central Florida Alfa Romeo dealership to schedule your test drive in advance. You'll be able to set a time that is convenient for you, and receive the personal attention from our sales staff that you deserve.
Once you have found the ideal Alfa Romeo car for your preferences, you may want to consult our finance department for payment options. Our financial department has plenty of experience in obtaining loans for Orlando drivers. We are happy to field all of your questions regarding financing your exotic car. At Alfa Romeo of Central Florida, we understand that your time is important. You can complete your finance application online, directly from our website. This allows our busy customers to complete the application on their own schedule. You'll save yourself the hassle of waiting to apply in person. You'll be able to make better use of your time at our Central Florida Alfa Romeo dealership. Once you arrive at our dealership, you'll naturally want to focus on the exciting Alfa Romeo cars.