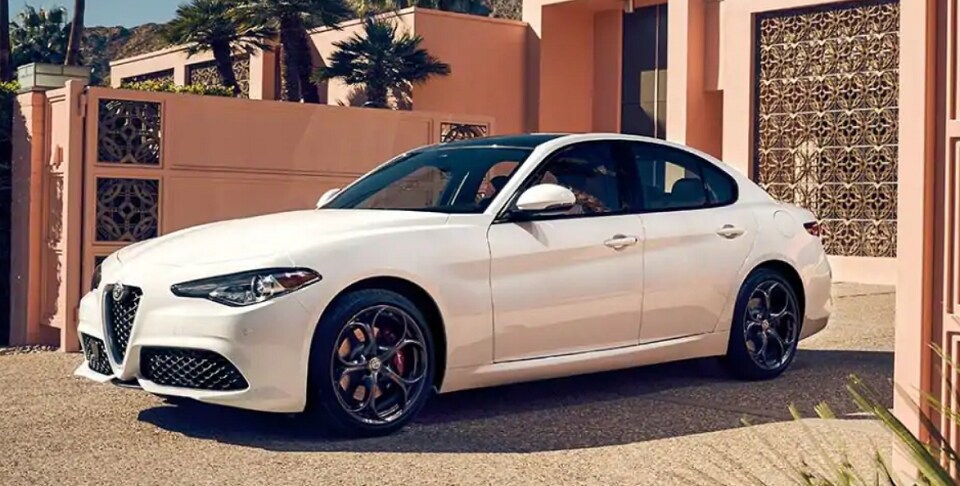 Alfa Romeo Tampa
Have you been searching for the closest Alfa Romeo dealership to you? Alfa Romeo of Central Florida is the preferred choice for local drivers seeking to elevate their lives with a luxury sports car. We carry the most exclusive and sought after models in the current Alfa Romeo lineup. Our Alfa Romeo dealer in South Florida also offers a curated selection of pre-owned exotic cars. If you're looking for Alfa Romeo in Tampa, pay Alfa Romeo of Central Florida a visit. Allow our expert sales team to help you navigate through your options of luxury sports cars. Our informative sales staff will be able to field all of your questions about the Alfa Romeo lineup.
Once you've made up your mind to invest in a luxury sports car, you'll have many choices ahead of you. You can begin the car shopping process right from home on our website. We list every car in our inventory directly on our website. Browse our virtual showroom from the comfort of your sofa. Once you have found something that strikes your fancy, you'll naturally want to see the luxury sports car in person. There is no better way to experience an Alfa Romeo than by getting behind the wheel. We encourage customers to call our sales team and schedule your test drive in advance. This way, we are able to ensure that you receive the attention from our sales staff that you deserve. When you are ready to test drive an Alfa Romeo in Tampa, simply reach out to our friendly and courteous sales staff.
Alfa Romeo Dealers in South Florida
If you are planning on obtaining financing for your next luxury sports car, you'll be pleased to learn that Alfa Romeo of Central Florida has a fantastic financial center. We have years of experience in helping our customers secure financing that suits their needs. Our financial team works with many local lenders to ensure that our customers have as many options as possible. We understand that the loan application process can seem intimidating. At Alfa Romeo of Central Florida, we aim to make the car buying process as simple as possible. Allow our expert financial staff to help you navigate through applying for your next luxury car loan. You can apply directly from our website for loan pre-approval. When you apply online, you will save precious time waiting around our dealership. Our financial team is also here to answer any questions that may occur.




Are you curious about the possibility of leasing your next Alfa Romeo in Tampa? Our financial department can walk you through the benefits of leasing an exotic car. You will be able to make an informed decision on if leasing is the right choice for your lifestyle. We understand that every customer is an individual with different needs. There is no singular financial plan that is correct for every customer. That is why we take the time to get a deep understanding of your needs and offer personalized advice for your specific situation. When you demand the highest level of customer service, visit Alfa Romeo of Central Florida.