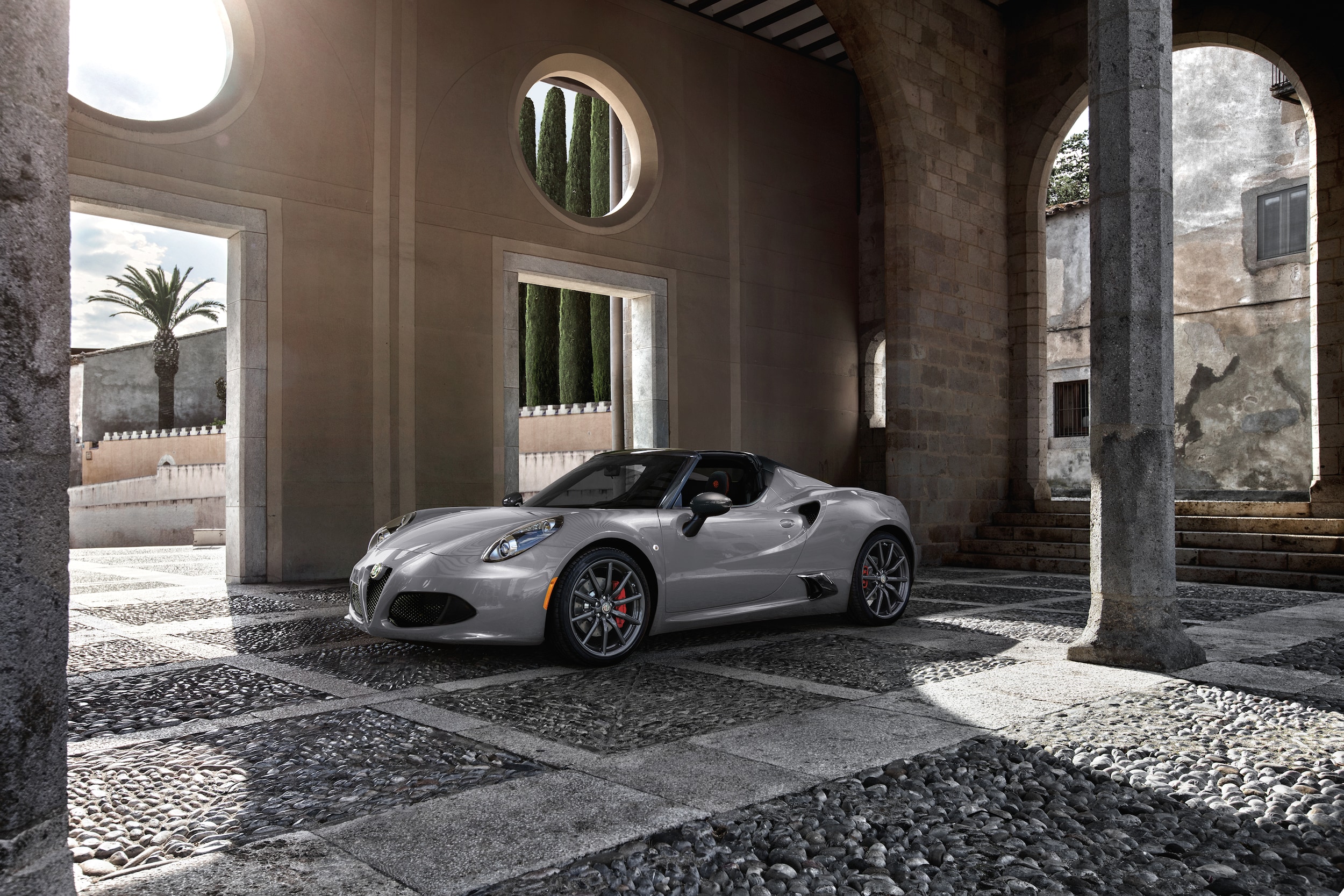 Exotic Car Dealership Near Me
When you decide to begin seriously shopping for the perfect exotic car for sale, sometimes you may feel a little overwhelmed. There is no reason to be intimidated by shopping for a luxury car when you work with the professionals at Alfa Romeo of Central Florida. Our exotic car dealership near you carries a thrilling selection of gorgeous Alfa Romeo models. Alfa Romeo is a respected Italian manufacturer with over one hundred years of excellence under their belt. Alfa Romeo began their production creating race cars. This dedication to performance and precision is reflected in the designs of the current line up. Our dealership boasts over fifty years of experience in the exotic car industry.
Our choice of exotic cars in Orlando is expansive enough to please even the most particular customer. If you live in the Orlando area, we encourage you to visit in person. Our selection of Alfa Romeo for sale in Orlando is certain to contain something that catches your eye. Stop by our exotic car dealership near you at your leisure. From the moment you set foot into our elegantly appointed showroom, you will receive the white-glove treatment from our sales staff. Our gracious and helpful sales team will be happy to walk you through available models at our exotic car dealership near you. We strive to provide our customers with as much information as possible. At Alfa Romeo of Central Florida, we want to assist you in learning as much as you can about our cars in order to make an educated choice. Alfa Romeo vehicles are complex and dynamic - you won't want to miss out on a single detail!
Have you been looking for a particular model of Alfa Romeo, like an Alfa Romeo 4C for sale? The Alfa Romeo 4C is an extremely sought after model at our dealership. This breezy compact sports car is a fantastic choice for customers seeking a zippy convertible. The Alfa Romeo 4C is available both as a coupe and a spider body style. Many give credit to the Alfa Romeo 4C for Alfa Romeo's reintroduction to the North American market. It doesn't take an automotive expert to be able to tell how special the Alfa Romeo 4C is. This sleek, stylish little convertible is just the thing for cruising down the sunny lanes of Florida highways.
Imagine how envious your neighbors will be when you pull up to your home in the dazzling Alfa Romeo 4C. If you are interested in finding an Alfa Romeo 4C near you, please reach out to our sales team. We would be delighted to help you navigate toward the Alfa Romeo model of your dreams. Alfa Romeo of Central Florida is located in the Orlando area. This location makes our dealership easy for drivers all across Florida to access. In fact, customers are happy to commute from other parts of Florida to take advantage of our spectacular service and selection. Alfa Romeo of Central Florida also boasts an expert finance department and a qualified service center. Our dealership is your one-stop-shop for all your luxury car needs.