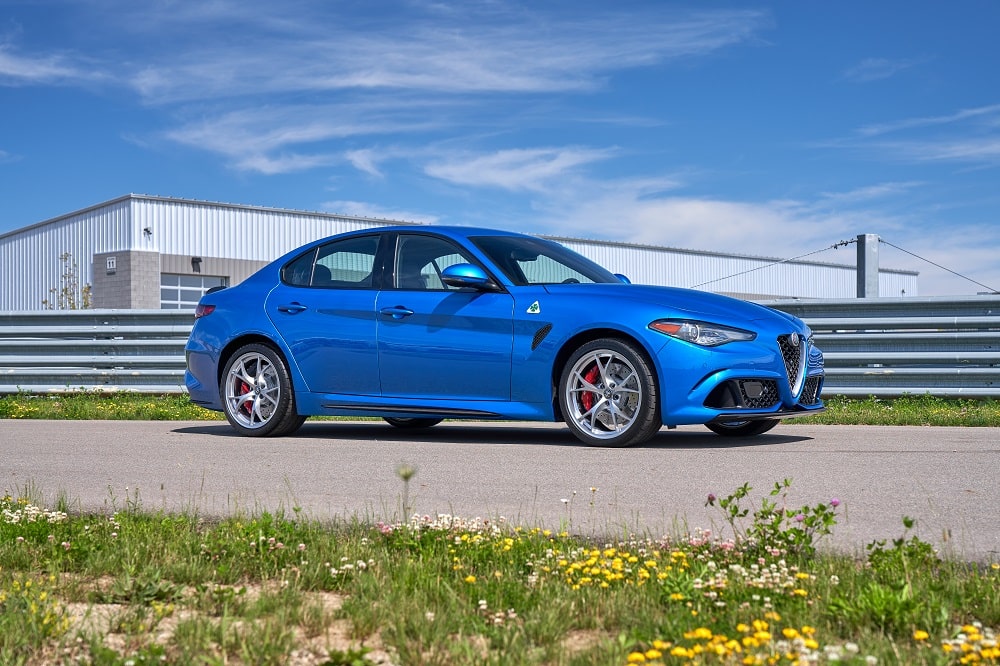 Alfa Romeo in Central Florida
Have you had your heart set on a gorgeous exotic sports car this holiday season? If you have been looking for the most impressive selection of sports cars for sale, you won't want to miss out on Alfa Romeo of Central Florida. Our exotic car dealership offers the most exciting Alfa Romeo models available, like the Alfa Romeo Giulia Quadrifoglio. There is no finer dealership to search for Alfa Romeo in Central Florida. Our dealership has over fifty years of experience working in the exotic car industry. We are a family-owned business with strong ties to our community. Alfa Romeo of Central Florida has earned our excellent reputation for our outstanding selection and service.
We are located in the center of the state, making our dealership accessible to drivers all over Florida. There has never been a better time to start looking for your next exotic sports car. If you are eager to begin shopping, you are in luck. Alfa Romeo of Central Florida lists every exotic sports car for sale at our dealership online. Our virtual showroom allows customers across the world to easily browse through our thrilling inventory. Every car for sale at our dealership will be listed online. Each vehicle's listing will be complete with a collection of photographs detailing the interior and exterior of the car. You will also be provided with all of the important information about each car, such as mileage.
Shopping online is a wonderful resource for customers located outside of the Central Florida area. This is also a great method if you are interested in comparison shopping between various models. Once you see an Alfa Romeo that you are interested in, don't hesitate to call our sales team and schedule your test drive. We will be happy to help you find the best time to pay our dealership a visit in person.
Have you been looking for a particular Alfa Romeo model, like the Giulia Quadrifoglio for sale? The Giulia Quadrifoglio for sale is one of the most beloved and highly requested models at our dealership. It isn't difficult to see why the Giulia Quadrifoglio is so sought after. This high-performance sports car is powered by a peppy V6 engine. The lines of the lovely Giulia Quadrifoglio reflect Alfa Romeo's storied racing heritage. This car can be appreciated by anyone, no matter how deep their knowledge of cars may be. If you are interested in finding a Giulia Quadrifoglio for sale, just ask our friendly sales team. They will be delighted to help you navigate toward the Alfa Romeo you have always wanted.
After you have found your ideal Alfa Romeo at our dealership, you will want to think about your payment plan. If you are interested in securing an exotic car loan, our dealership can assist you. Our financial services team has years of experience helping customers obtain the exotic car financing that they need. You can even start your loan application online, right from home! Let Alfa Romeo of Central Florida act as your ambassador to the amazing world of Italian luxury cars.