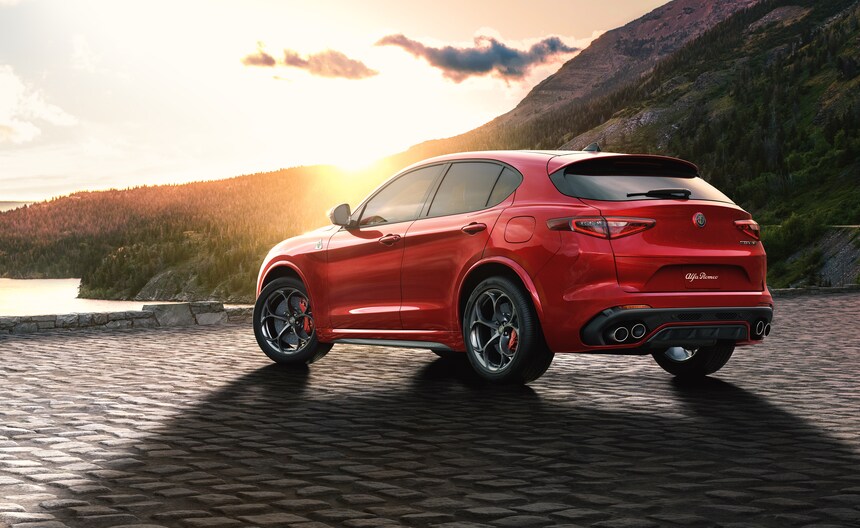 Alfa Romeo Dealers
Are you ready to reward yourself for your hard work and success with something gorgeous that you will enjoy every day of your life? When you decide to invest in a fabulous Alfa Romeo in Tampa, FL, you will want to bring your business to a reputable dealership. Alfa Romeo of Central Florida is the premier destination for customers looking for the ultimate in luxury. Our Alfa Romeo dealer maintains a robust inventory of the finest Alfa Romeo models. Have you been interested in getting into an Alfa Romeo SUV? Our Alfa Romeo SUV dealership carries a thrilling assortment of Alfa Romeo Stelvio for sale. Our knowledgeable and dedicated sales team will be happy to walk you through our collection of Alfa Romeo SUV. These iconic Italian luxury cars are among the most coveted vehicles in the world.
Alfa Romeo is an esteemed manufacturer, founded in Italy over one hundred years ago. With a foundation in the race car industry, their collection of high-performance cars still reflect their roots. Our Alfa Romeo dealership contains a fantastic selection of these gorgeous cars. We have decades of experience in the exotic car industry. After over fifty years of providing customers with luxury cars, we are confident that we offer exceptional service. When you refuse to settle for less than exemplary customer service, you will want to visit Alfa Romeo of Central Florida. Are you eager to begin looking at our selection of Alfa Romeo SUV? You will be pleased to learn that you may begin shopping right from home. Alfa Romeo of Central Florida lists each vehicle offered for sale at our dealership online. Enjoy browsing through our Alfa Romeo Stelvio for sale at your leisure. When you find a model that you cannot resist, just call our sales team to schedule your test drive.
After you choose the ideal Alfa Romeo Stelvio for sale, you will need to think about your payment plan. Are you interested in learning more about Alfa Romeo financing offers? You will want to pay a visit to our financial services center. Sometimes the prospect of securing a car loan can seem slightly intimidating. When you work with the experts at Alfa Romeo of Central Florida, you will have nothing to fear. Our financial team has years of experience assisting customers in obtaining financing. Applying for a car loan doesn't need to be a stressful procedure. For your convenience, you can even begin your loan application right from home. Apply online directly on our website and save time filling out paperwork at our dealership.
If you should have any questions about your application, do not hesitate to reach out to our financial team. We will be happy to field all of your questions as you navigate through the application process. After our financial team has gone over your application, we will contact you with more information. Our financial services center can also provide you with information about your lease options. If you are curious about the merits of leasing an Alfa Romeo, allow our financial team to educate you.