Alfa Romeo Dealers Florida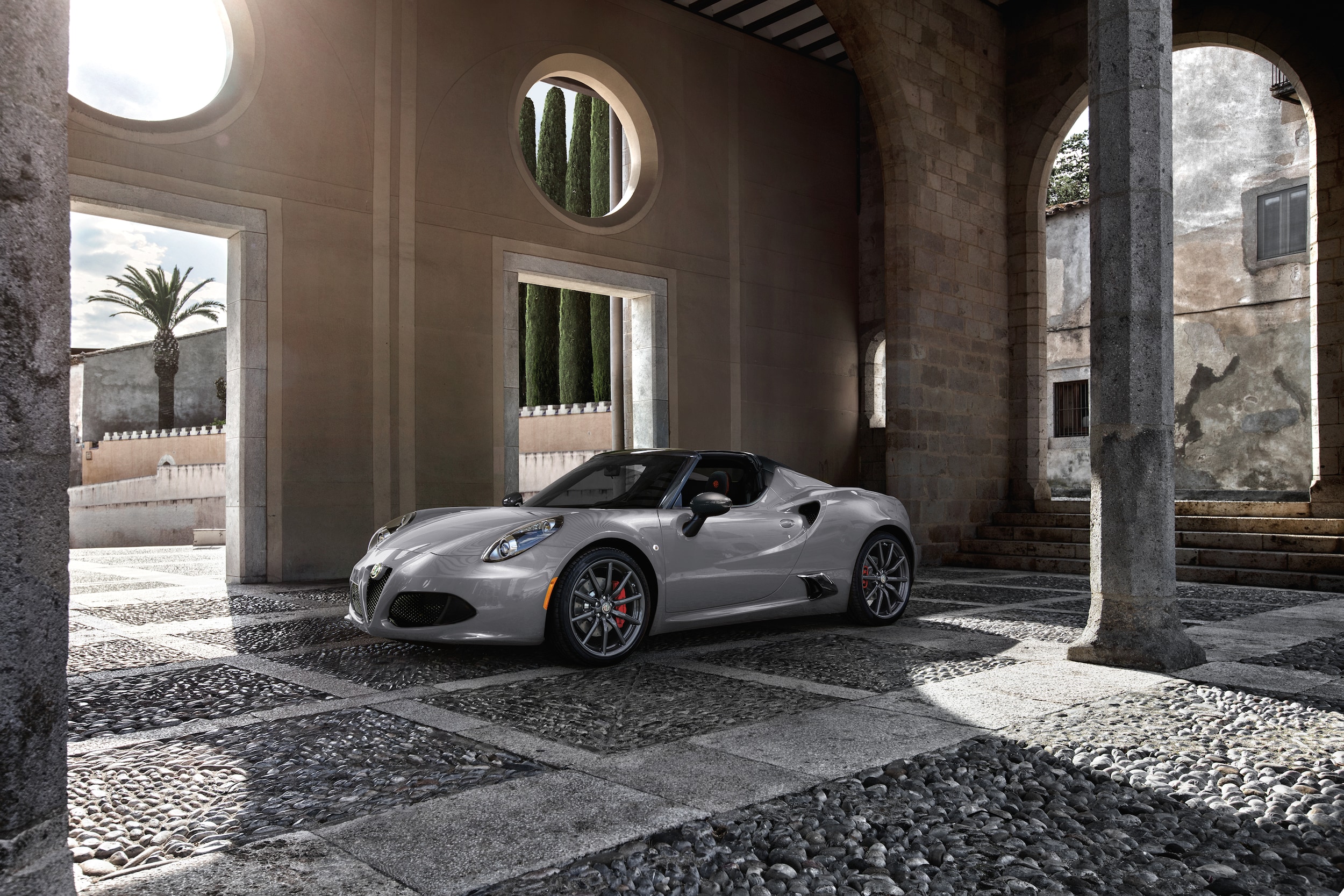 Alfa Romeo Spider For Sale in Florida
Have you been on the hunt for a variety of new and used luxury cars for sale in Orlando, Florida but are not sure where to start? If so then you need to head to your local Alfa Romeo dealer in Florida, Alfa Romeo of Central Florida. Here at this exotic car dealership in Orlando, you can find everything from new cars for sale. Including the Alfa Romeo Spider for sale, to a wide variety of Alfa Romeo certified pre-owned vehicles for sale. At Alfa Romeo of Central Florida, our team of friendly sales professionals is happy to answer any questions you may have about any of the cars for sale here in Orlando, FL. That includes questions about the new Alfa Romeo Spider for sale.
Alfa Romeo 4C For Sale
This new car for sale comes with many features both inside and out that you will not want to miss. The exterior of the Alfa Romeo 4C is sure to turn heads no matter where you go. Sleek lines along the side of this luxury car draw the eye down to impressive LED headlights that are framed by an aggressive front facade. Dual exhausts and crisp red LED taillights make Alfa Romeo Spider a car to remember. Alloy wheels complete the look of this vehicle to bring a sporty and fuel-efficient vehicle that is sure to make heads turn. The luxury and style continues into the interior of the Alfa 4C, with custom stitched leather seats and a sleek tech-savvy cockpit. The Alfa Romeo 4c Spider for sale offers a premium four-speaker sound system with wireless phone connectivity. Bluetooth hands-free calling makes it a breeze to answer and make calls. While smart device integration allows you to enjoy any of your music from the road. Never worry about running late and having to dig through your bags and pockets again in search of your keys with remote and push-button start. On top of all the impressive features this luxury car for sale has to offer, the Alfa Romeo 4C for sale comes with an intercooled turbo four-cylinder engine. With outstanding horsepower and rear-wheel drive, you will not only get a car that looks great but also offers power and performance. Once you have taken the Alfa Romeo Spider for sale for a test drive through winding streets of Orlando, Florida, be sure to stop into our finance center. Here our team will be happy to go over any of the current Alfa Romeo finance deals we have to offer as well help you figure out if buying or leasing your new Alfa 4c will be the best option for you when it comes to financing.
Alfa Romeo Dealers Near Me
When you are looking for an Alfa Romeo Spider for sale in Florida be sure to head to the exotic car dealership near you, Alfa Romeo of Central Florida. If the Alfa Romeo 4c Spider is not what you were looking for come and see one of the many other luxury cars for sale. When you are looking for a variety of new and used luxury cars for sale head to Alfa Romeo of Central Florida at 525 S Lake Destiny Dr. Orlando, FL 32810.