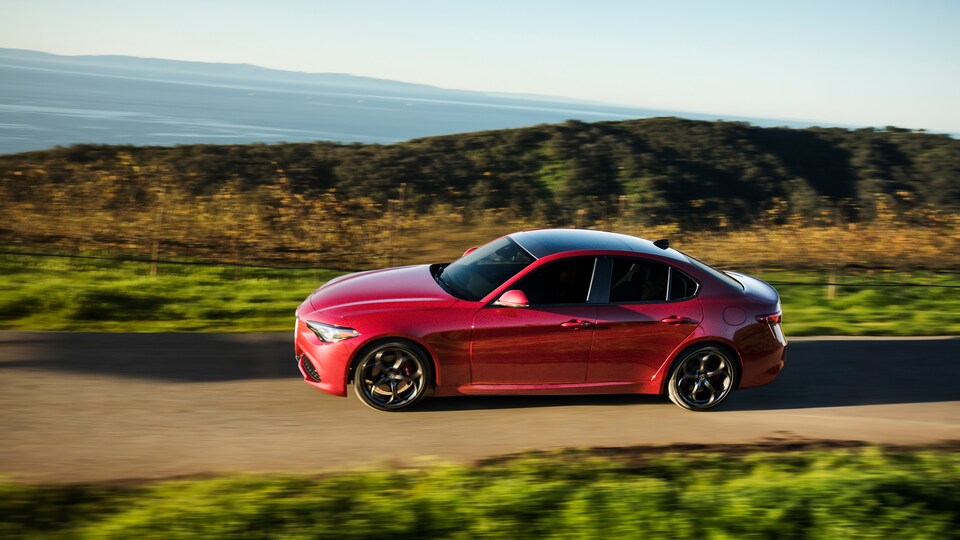 Used Luxury Cars
Owning a luxury car is an experience impossible to fully describe in words. It is so much greater than the sum of its parts. You can rattle off engine cylinders, miles per hour capacity, and horsepower all day, but until you have felt the purr of a powerful engine as you accelerate, you won't understand. If you have been mulling over the various benefits of investing in an exotic sports car, and are finally ready to start looking, visit Alfa Romeo of Central Florida. Our Alfa Romeo dealer in South Florida is a wonderful place to begin looking for the car of your dreams. Alfa Romeo has been producing high-end performance cars for over a century. This Italian manufacturer has a rich racing heritage, evidenced in their current lineup. 
Tampa luxury car enthusiasts will want to visit our impressive showroom. Alfa Romeo of Central Florida proudly carries the most exciting models of new Alfa Romeo cars. We also carry a hand-selected curation of used luxury cars at our dealership. Alfa Romeo of Central Florida is located in a position to accommodate drivers from across Florida. Many of our customers reside outside of the Orlando area. They find our exemplary selection and customer service to be worthy of the commute. 
Have you been dreaming of a specific model, like a used Alfa Romeo Giulia? We are the local driver's preferred choice of used Alfa Romeo dealership. Our knowledgeable sales team has the expertise to guide you to the Alfa Romeo that you've been wishing for. Alfa Romeo of Central Florida is a family-owned operation. Our dealership has been working in the exotic car industry for decades. We have earned the respect of our community for our commitment to excellence. If you have been searching for an Alfa Romeo near Tampa, our dealership will be able to take care of you.