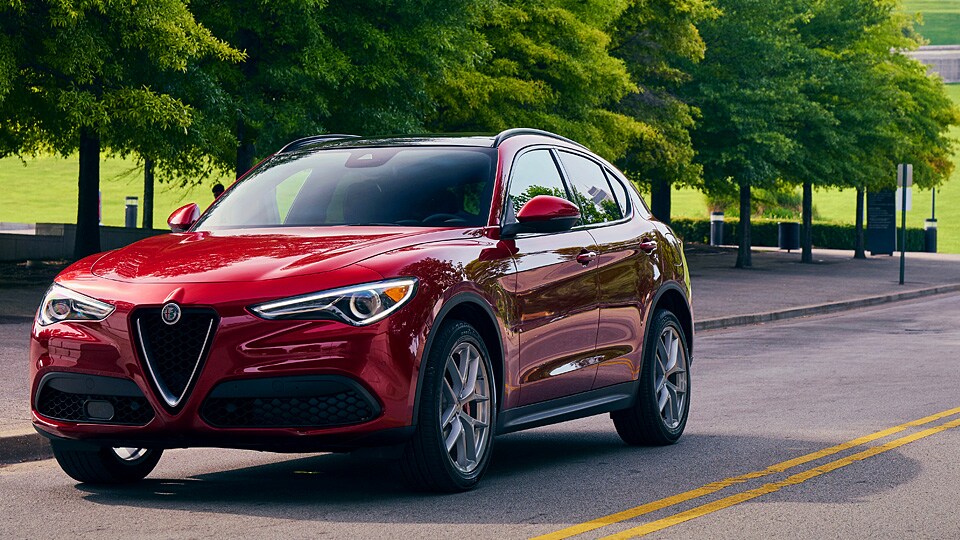 Alfa Romeo SUV for Sale Near Me
Although you might be in the market for a car that's safe, family-friendly, and versatile, you might also desire performance. It can be hard to balance function and style when it comes to things such as an SUV for sale in Orlando, FL. You might want plenty of space for you and your passengers, but also a vehicle that's exhilarating as well as eye-catching. If you're planning on upgrading to a new vehicle, then be sure to keep an Alfa Romeo in East Orlando in mind! 
Here at Alfa Romeo of Central Florida, we're proud to unveil the all-new Alfa Romeo Stelvio. This exceptional Alfa Romeo SUV gives you everything you could want in a vehicle and more. The first thing you'll notice is the breathtaking and sporty exterior which captures the curvature of a high-performance sports car. Despite having a nimble and compact exterior, this crossover has plenty of space and features on the inside. 
You'll also find the leather seating to be just as comfortable as it is stylish and made with quality materials. This new Alfa Romeo in East Orlando also ensures you have peace of mind no matter where the road takes you. Helpful technology such as blind-spot monitoring and even cross-path detection means that you can keep track of all your surroundings with ease. Despite giving you plenty of things that you might find in other SUVs for sale near you, the Stelvio's performance is what truly sets it apart.