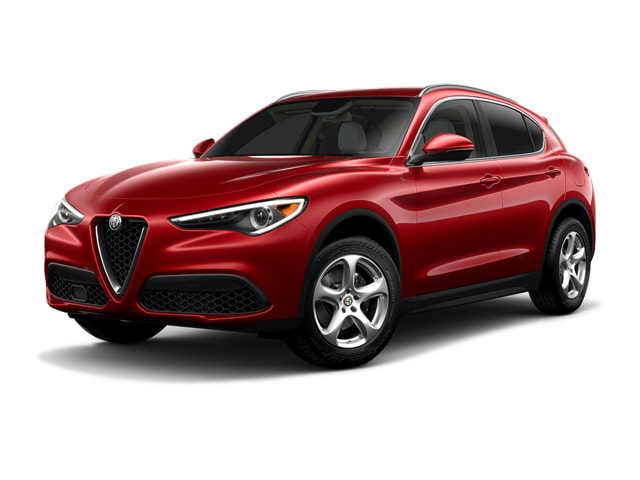 Luxury Cars East Orlando
Does it feel like your current SUV lacks the certain style and performance that you'd like in a vehicle? Usually, people think of an SUV as a vehicle used solely for utility and getting from point A to point B. However, Alfa Romeo has acknowledged that driving should be exciting no matter which type of car you're in. As a result of this thinking, you'll find an Alfa Romeo Stelvio to be an excellent balance between luxury, performance, and utility. 
You might be wondering, "where can I go to test drive an Alfa Romeo Stelvio for sale?". If you're thinking of upgrading to a car that's better suited for your needs and tastes, then be sure to visit our Central Florida Alfa Romeo dealers! Here at our dealership, we have a multitude of luxury cars in East Orlando available. Whether looking into an Alfa Romeo for sale such as the Giulia or even a 4C, you'll be sure to find it on our lot. We have a number of luxury vehicles available for those who want a high-performance car that can leave others in the dust. 
If you're finding yourself curious about financing one of our luxury cars in East Orlando, it's understandable also to have some concerns. Buying a high-end vehicle from a source such as a private seller or untrustworthy dealer can lead to costly repair bills or worse. It's essential that you're offered transparency when dropping thousands on an Alfa Romeo for sale. Since we acknowledge this at our Central Florida Alfa Romeo dealership, we inspect each of our vehicles. A powertrain examination has our factory-trained specialists looking under the hood of each of our luxury cars in East Orlando.
 Regardless of whether you want a sedan, coupe, or SUV, you can count on it running smoothly when you buy it from us. If you're worried about service records, you can also breathe easy when you shop for an Alfa 4C for sale with us. We make sure to give you a free history report with every Alfa Romeo for sale on or lot. Although you can roll the dice with other potentially shady automotive sources, why run the risk? Buying a luxury vehicle has never been more hassle-free than it is here at Alfa Romeo of Central Florida!