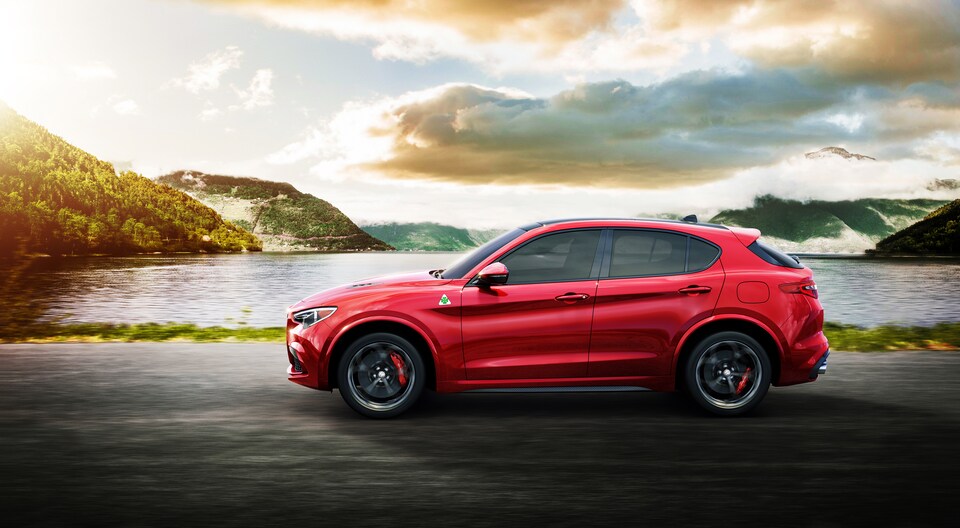 Are you looking for luxury car lease deals and need a dealer who can make it a simple and stress-free experience? Do you want a selection of luxury cars in Orlando, FL that's bound to have something right for you? Whether you're looking into Alfa Romeo Quadrifoglio leasing or want to finance your next car, be sure to make Alfa Romeo of Central Florida your next stop. We have the Alfa Romeo lease deals that you've been looking for and will simplify your shopping experience. One thing that separates our Alfa Romeo dealership in Orlando apart from others is our undying dedication and loyalty to each person who walks through our doors. Our associates won't stop until we're sure that you've gotten behind the wheel of the right vehicle. Although you can drive all over town to find the right vehicle, why risk wasting any time?
If you're like most people, you'll want to make leasing an Alfa Romeo Quadrifoglio as easy as you can. When you combine a large selection of vehicles, a dedicated staff, and flexible hours that keep us open 6 days a week, you get a positive experience. However, if you're looking for an Alfa Romeo for sale that comes with some exceptional luxury car lease deals, then the Giulia may be a good fit. Despite this vehicle giving you a surplus of power, handling, and luxury, you might desire something even more sporty. If this is the case, you'll be sure to fall in love with an Alfa Romeo Quadrifoglio. Whether you want an Alfa Romeo SUV for sale or a sedan, you'll find the Quadrifoglio models give you a great deal more power than the base models. For example, the new Alfa Romeo Stelvio can grant you 280 horsepower, which is plenty for most people.
However, Alfa Romeo Quadrifoglio leasing means you're getting a whopping 505 horsepower, offering drivers even more performance. Are you leaning more towards a sedan than you are an Alfa Romeo SUV for sale? Not to worry, because the Giulia also gives you the option to upgrade to the Quadrifoglio. Regardless of which of our vehicles you decide are ideal, you can expect plenty of luxury car lease deals! When you want a refined car that can also grant the performance you desire, then be sure to visit our Alfa Romeo dealership in Orlando!