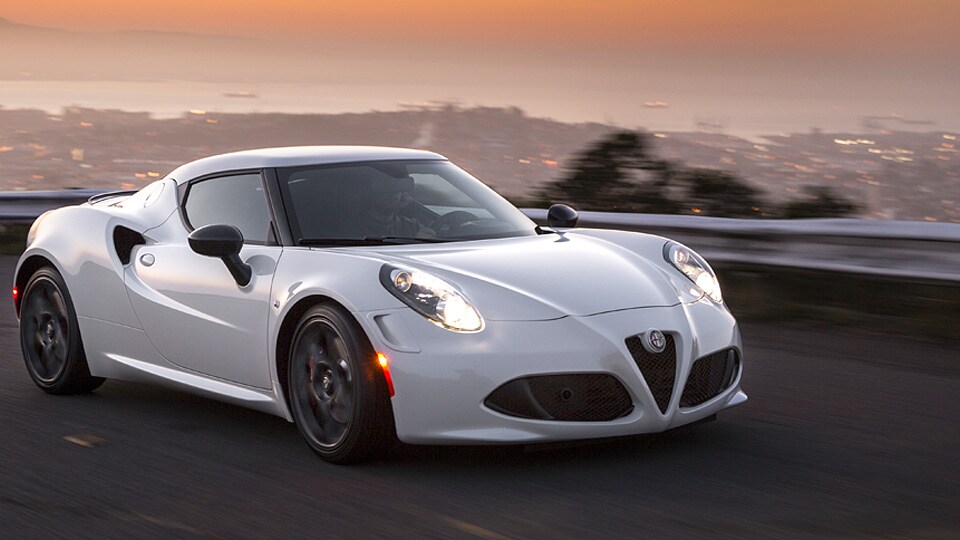 Have you been looking for an exhilarating vehicle that can make getting from point A to point B a less boring experience? If you feel as though you're ready to move onto your next car and want a performance-driven vehicle, then look no further than Alfa Romeo of Orlando! We have a myriad of certified pre-owned Alfa Romeos for sale in Orlando, Florida. From the 4C Coupe for sale to a selection of Alfa Romeo SUV's for sale including the Alfa Stelvio for sale.
Although you can spend countless hours running to a myriad of different sellers or dealers, why not make it simple? When you make us your nearest Alfa Romeo dealerships to you, you're getting a wide array of vehicles all in one place. On top of that, our associates will make it simple to find the right Alfa Romeo in Orlando. We make sure to give our staff all the training they could need, ensuring you won't have any unanswered questions. From our sales team to our dedicated Finance Center, it's never been easier to get into a certified pre-owned Alfa Romeo than it is with us! Even if you're unsure of which of our vehicles is the right fit for you, we'll work to find you something that suits your budget and lifestyle. 
Are you thinking of getting into a used car for sale to make to save yourself a few bucks on your next purchase? It can be a smart move to buy used since most of the depreciation is out of the way. In addition to this, you'll have a lower initial cost and will often be offered lower insurance rates At the same time, you might have some concerns when it comes to the reliability of any used Alfa Romeo in Orlando that you purchase. It may be a risky endeavor to buy used from other sources, but not our nearest Alfa Romeo dealership to you! We have all our used vehicles inspected the moment they arrive, making sure our specialists look over the powertrain of each one. On top of a powertrain inspection, we'll throw in a free history report so that you can have insight into service records or previous accidents. When you want affordable options along with transparency, then make sure to shop with us for your next car!