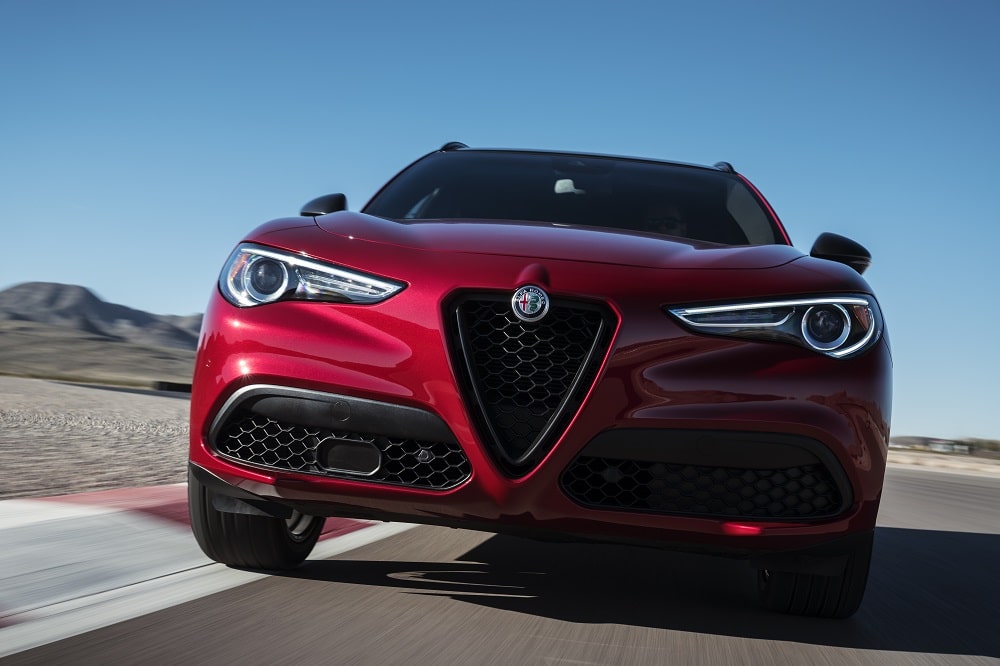 Luxury Car Lease Deals
Do you want to drive around in a luxury sports car but don't want to deal with the hassle of maintenance? If you're looking to save yourself some money each month, then an Alfa Romeo lease is an option to consider. Leasing lets you save quite a bit of money and even upgrade to newer models every few years. Those who don't want to deal with the hassle of continuously selling a car every time they want a new one should come down to our Alfa Romeo dealership! We have some excellent luxury car lease deals going on right now that will be sure to save you even more money. We'll walk you through what all our different Alfa Romeo SUVs can offer you and get you behind the wheel of one that feels right. However, if you're looking for a sharp vehicle that can give you plenty of interior space, then be sure to check out an Alfa Romeo Stelvio lease. 
The 2019 Stelvio is a powerful vehicle that also doubles as a luxurious SUV to give you the best of both worlds. You'll immediately notice the sleek design is built for performance but still offers a level of refinement. There are also plenty of great utility features you get with the Convenience Package such as a cargo compartment adjustable rail system. If you plan on leasing this Alfa Romeo, you can also expect to save at the pump. Despite dishing out 280 horsepower, this Alfa Romeo SUV is able to get 29 MPG on the highway. Whether you've had your eye on the Giulia or the Stelvio, you can count on now being a good time to get an Alfa Romeo lease. Our Alfa Romeo SUV dealership near you is offering some excellent luxury car deals such as $359 a month when you lease a 2019 Stelvio. If you've been bored with your current car and want to get behind the wheel of something better, then be sure to visit us!