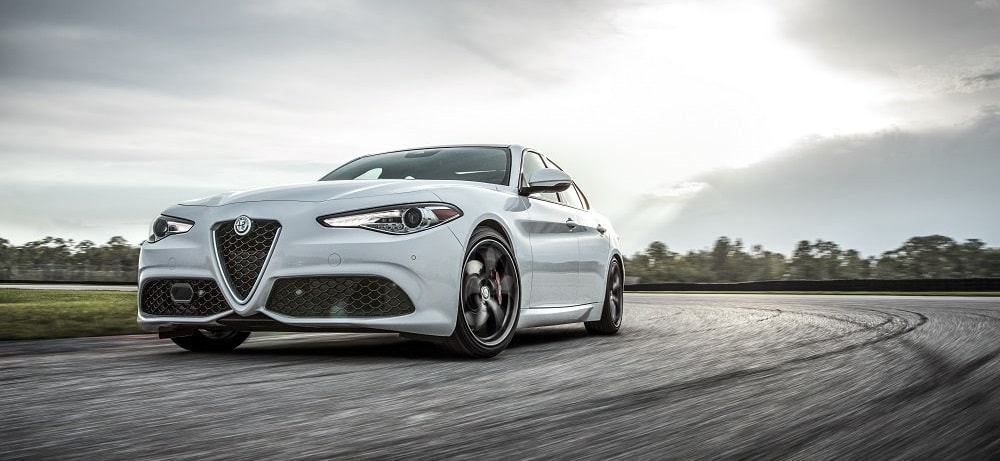 Alfa Romeo Orlando
Driving might feel like a drag sometimes in your current car, but it doesn't have to be. Adding a little fun to your daily commute may be something you're interested in. If it feels like the right time to start looking for another car and you want something that will make driving fun, then be sure to visit Alfa Romeo of Central Florida! Anyone looking for a Alfa Romeo in Orlando should make us their first stop on their quest. For years, Alfa Romeo has been regarded as a vehicle that offers both luxury and performance in one package. If you are interested in a performance-driven vehicle that can give you a surplus of style, then a Alfa Romeo Giulia Quadrifoglio is a vehicle to look into. 
Although the Giulia is a quick and agile car to begin with, you'll find even more in the Quadrifoglio. The twin-turbo V6 was designed using Ferrari technology to give this sedan all the performance of a supercar. Its 505 horsepower engine that allows it to get from 0 to 60 in under 3.6 seconds makes it a contender when compared to other sedans. Aside from the impeccable handling and raw power offered in this Alfa Romeo, you'll find a luxurious interior. Despite seeming as though it's built for the track, the fine leather upholstery will make you feel just as comfortable cruising on the highway. 
With many different modern amenities available, you can count on having both Android and Apple connectivity in a Alfa Romeo Giulia Quadrifoglio. However, if you're looking for something more affordable with many of the same features and styling as the Quadrifoglio, not to worry. We also have a few different Alfa Romeo Giulias for sale on our lot! Whether you want to go with the more affordable base model or even a Alfa Romeo Giulia TI, we're destined to have one that's right for you. Although you might be itching to leave behind your old car and get into something stylish and exciting, you may be a bit concerned about  vehicles. Buying a Alfa Romeo Giulia Quadrifoglio can be a smart move, but only if you're certain it runs optimally. 
Here at our Alfa Romeo dealership in Orlando, we make sure to have all our vehicles inspected. Since our technicians are factory-trained, you can count on them to do a thorough powertrain inspection when it comes to our vehicles. Each Alfa Romeo in Orlando also comes with a history report at no extra charge to give you total transparency.