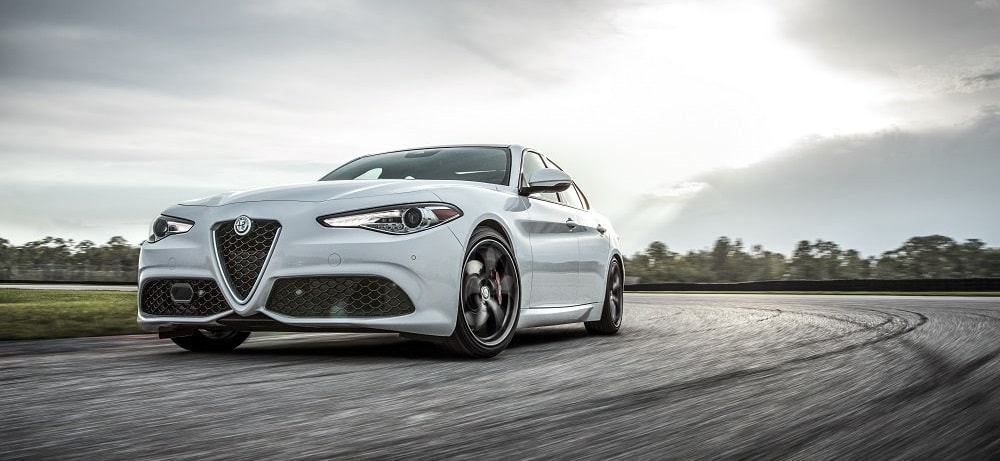 Luxury Cars for Sale
Do you have your heart set upon a gorgeous, unique exotic car? If you are looking for the perfect luxury vehicle to reflect your excellent taste, we suggest a visit to Alfa Romeo of Central Florida. Alfa Romeo is a legendary Italian sports car manufacturer. They have been producing cutting edge high-performance vehicles for over a century. An iconic Alfa Romeo sports car may be the perfect choice for your discerning eye. Alfa Romeo has an esteemed history and reputation in the luxury car industry. However, the Alfa Romeo brand has avoided over saturation in the exotic car market. 
When you invest in a stunning and powerful Alfa Romeo, you are staying ahead of the trend. You can enjoy driving your elite Alfa Romeo without running into ten matching models every time you leave the house. Alfa Romeo of Central Florida carries the most impressive selection of Alfa Romeo near you. Our vast choice of luxury cars for sale makes Alfa Romeo of Central Florida the perfect place to start looking for your next exotic car. If you live in the Orlando area, we encourage you to visit our closest Alfa Romeo dealership in person. Our luxury car dealership near Tampa FL has an inventory prestigious enough to satisfy even the pickiest customers. 
Are you interested in a particular model, like the sporty Alfa Romeo Giulia? Just let our educated sales team know what you are looking for. Our sales team is dedicated to sharing their knowledge of the Alfa Romeo brand. They will be a wonderful resource for you as you comparison shop various models. We know that buying a luxury car is an exciting occasion. When you shop at Alfa Romeo of Central Florida, you will be treated to the highest level of customer service. Allow our dedicated sales team to walk you through the details of the incredible Alfa Romeo lineup.